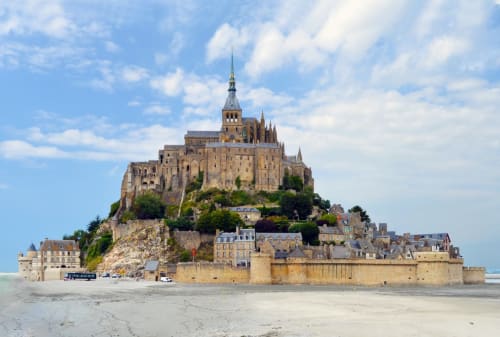 The Mont-Saint-Michel
The Mont Saint Michel is only 7 km from the house!
La Vieille Foulonnière is on the border between Normandy and Brittany and there is no shortage of places to visit in the area. For example, the Mont Saint Michel, "Wonder of the West", stands in the heart of a huge bay invaded by the highest tides in Europe. Inscribed as a "World Heritage Site" by Unesco in 1979, this tourist mecca now receives more than 2.5 million visitors a year.
To find out about the tide schedule, click here.
To visit the Abbey, click here.
To find out about parking and shuttle bus rates, click here.